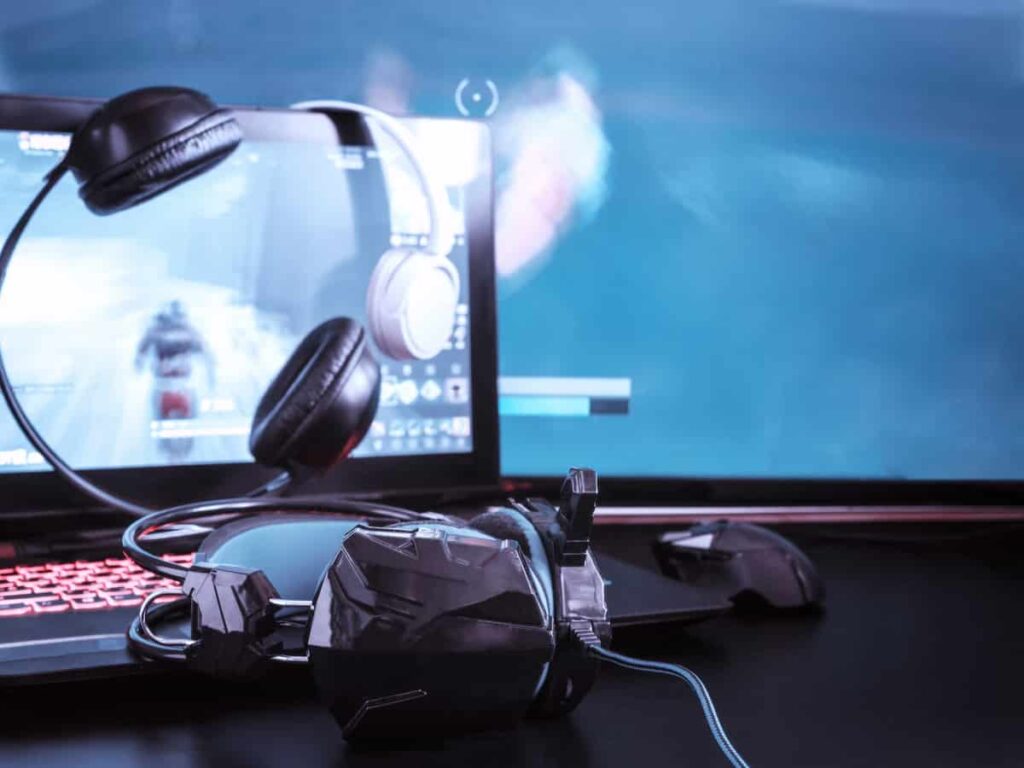 Gaming laptops often fall by the wayside in favor of desktop PCs, which tend to offer a better bang for your buck overall. Laptops tend to cost more for the convenience of mobility, yet still be outperformed by PCs in a similar price range. This doesn't mean you can't find a decent laptop without breaking the bank, however.
Image
Product
Features
Price

ASUS TUF Gaming F17 Gaming Laptop

NVIDIA GeForce GTX 1650 Ti 4GB GDDR6 Graphics up to 1585MHz at 80W TGP.

Quad-core Intel Core 15-10300H Processor (8M Cache, up to 4.5 GHz, 4 cores)

144Hz17.3" Full HD (1920x1080) IPS-Type display

Check Price

Acer Nitro 5 AN515-55-53E5 Gaming Laptop

Dominate the Game: With the 10th Gen Intel Core i5-10300H processor, your Nitro 5 is packed with incredible power for all your games 

Check Price

MSI GF63 Thin 9SC-068 15.6" Gaming Laptop

Display: 15.6" fhd (1920*1080), ips-level 60hz 45%ntsc thin bezel 1920x1080 16: 9

Graphics: nvidia geforce gtx1650 [max-q] 4g gddr5

Processor: intel core i5-9300h 2.4 - 4.1ghz

Check Price

Lenovo - IdeaPad L340 15 Gaming Laptop

9th gen intel core i5-9300hf mobile processor
15.6" full hd display , 1920 x 1080 resolution
8gb system memory for advanced multitasking
256 gb solid state drive (pci-e)
Nvidia geforce gtx 1650 graphics

Check Price

HP - Pavilion 15.6" Gaming Laptop

Amd ryzen 5 4600h processor
8gb system memory for advanced multitasking
256gb solid state drive (ssd)
Nvidia geforce gtx 1650 graphics
15.6" full hd micro-edge display

Check Price
Finding a gaming laptop that can do it all is pretty challenging, even more so when on a budget. But we've got you covered. In this guide, we'll go over some of the best laptops available that can act as both a convenient laptop and a gaming rig, at a range of prices under $800. Let's get started.
Acer Nitro 5 Gaming Laptop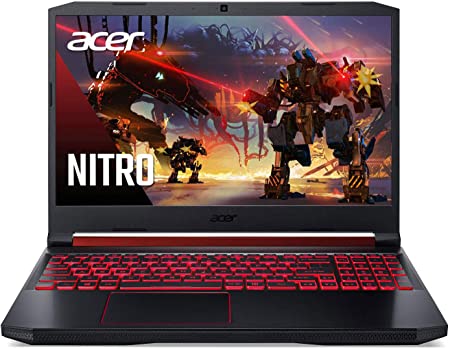 Leading our list is the Acer Nitro 5, one of the best machines available in its price range, weighing in at $770. Sporting an i5-9300 with a fairly speedy 4.1GHz, complemented by 8GB of DDR4 2666MHz RAM, and an Nvidia GTX 1650 graphics card, you'll have no problem running modern releases at a decent framerate. The Nitro comes with an SSD capable of storing 256GB, a weak point for a gaming laptop, though one shared by most options in this price range. Another potential shortcoming is the 15.6" screen, one that might be a bit small for your liking, though is again common in this price range.
Overall, the Nitro 5 is a top-draw choice for a gaming laptop. It looks great, performs great, and offers a competitive advantage in terms of speed over other laptops in its price range. For those wanting even more punch, you have a few options regarding upgrades, with RAM and storage being two examples.
Pros
Exceptional value

8.5 hrs battery life

Solid speed

Good graphics card
Cons
Screen size

Not enough storage (upgrades available)
HP – Pavilion 15.6" Gaming Laptop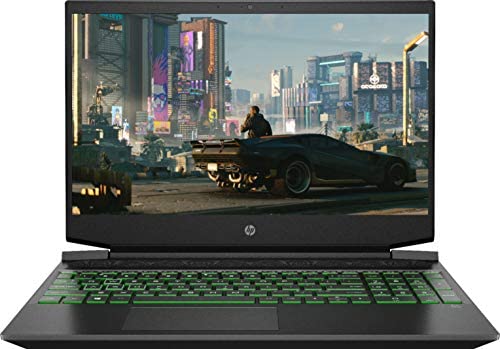 A bit less potent than our frontrunner, yet still a solid pick for a runner-up, is the HP Pavilion. It comes equipped with the cornerstones of laptops in this price range, including a GTX 1650, 8GB of RAM, a 256GB SSD, and a monitor capable of 1920 x 1080 resolution. One of the key deviations from the Nitro 5 is the AMD Ryzen 5 4600H processor, something that allows the Nitro to eke out a slightly better performance. Costing you $730, that minor performance loss is pretty negligible considering the cheaper price.
The HP Pavilion is a brilliant pick for those looking for a slightly cheaper alternative to the Acer Nitro. You will miss out on a few perks present in the Nitro, like the Nitrosense control panel, but most of those perks are down to personal preference. For a $40 saving, you really aren't missing too much.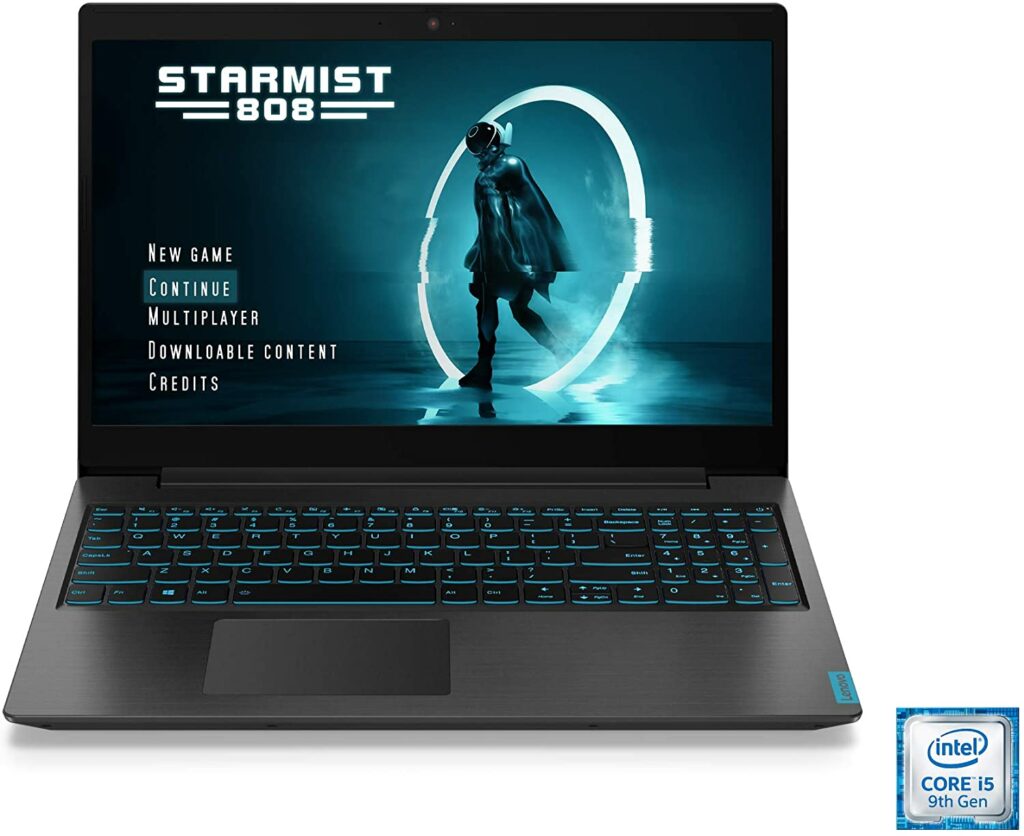 The Lenovo Ideapad is one of the best middle grounds between a gaming rig and a work laptop. It has everything you need in a gaming laptop of its price range, shipping with an Intel i5-9300H, 8GB of RAM, a GTX 1650, and a monitor with 1920 x 1080 resolution. Handily, the Ideapad comes with a 512GB SSD, giving you a bit extra storage over alternatives. The major drawback to the Ideapad is its inferior performance, with its processor operating at 2.4GHz, and the RAM clocked at 2400MHz. If you want a laptop primarily for gaming, you'll probably want the increased performance supplied elsewhere.
For those of you wanting a work laptop still capable of running games at a decent clip, look no further than the Ideapad. To start with, it comes with two modes – Quick and Quiet. Quick mode is tailored for gaming, boosting the performance, whereas Quiet mode is geared toward working, unsurprisingly making the machine run smoothly and quietly. The Ideapad also has options to adjust the blue light emission, which is a lifesaver for us night owls. A final handy addition to the Ideapad is the built-in shutter over the webcam, so you don't have to smear blue-tack or tape over your lens if you're inclined to privacy.
All in all, the Lenovo Ideapad strikes a perfect balance between work and play. As long as you don't mind sacrificing a bit of performance, you can have a single, convenient machine for any purpose, which is a plus or a minus depending on your attention span. If a dual-purpose laptop doesn't appeal to you, however, definitely look elsewhere for one more tailored to your needs.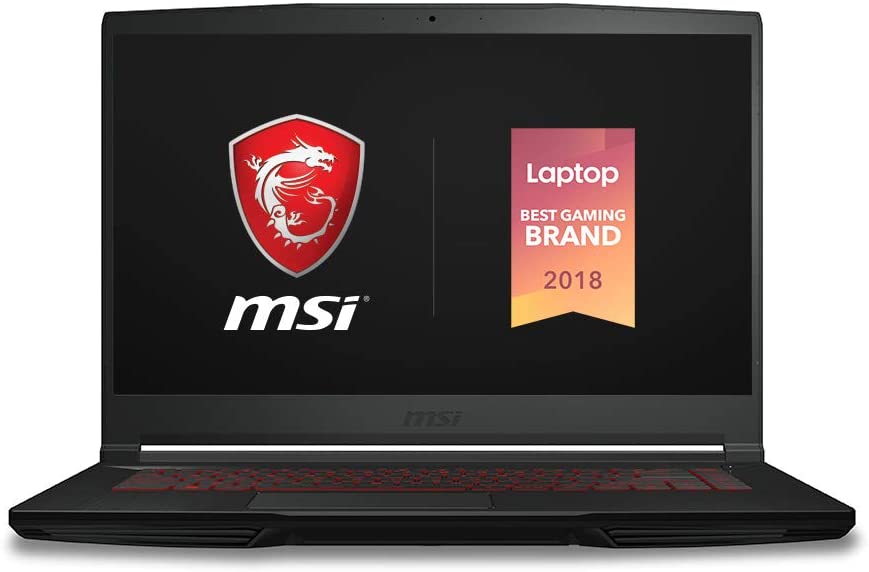 Our cheapest entry in this list, the MSI GF63 is a big player in a small package. Though it's a pretty small and lightweight machine, it comes equipped with some high-performing components at a surprisingly low $699.99. The GF63 uses an i5-10300H at 2.5-4.5GHz, the usual GTX 1650, 8GB of DDR4 RAM clocked at 2666MHz, a 256GB SSD, and a monitor at 1920 x 1080 resolution with a 60Hz refresh rate. For a reliable gaming laptop that doesn't sacrifice mobility, the GF63 is a serious contender for first place.
For what you pay, the GF63 offers some surprisingly good specs, especially when you consider what's on this list alone. It does have its downsides though, one of the most important being a low refresh rate for gaming, another being the irritatingly common small storage space. As a budget gaming laptop, however, you'll struggle to find one better.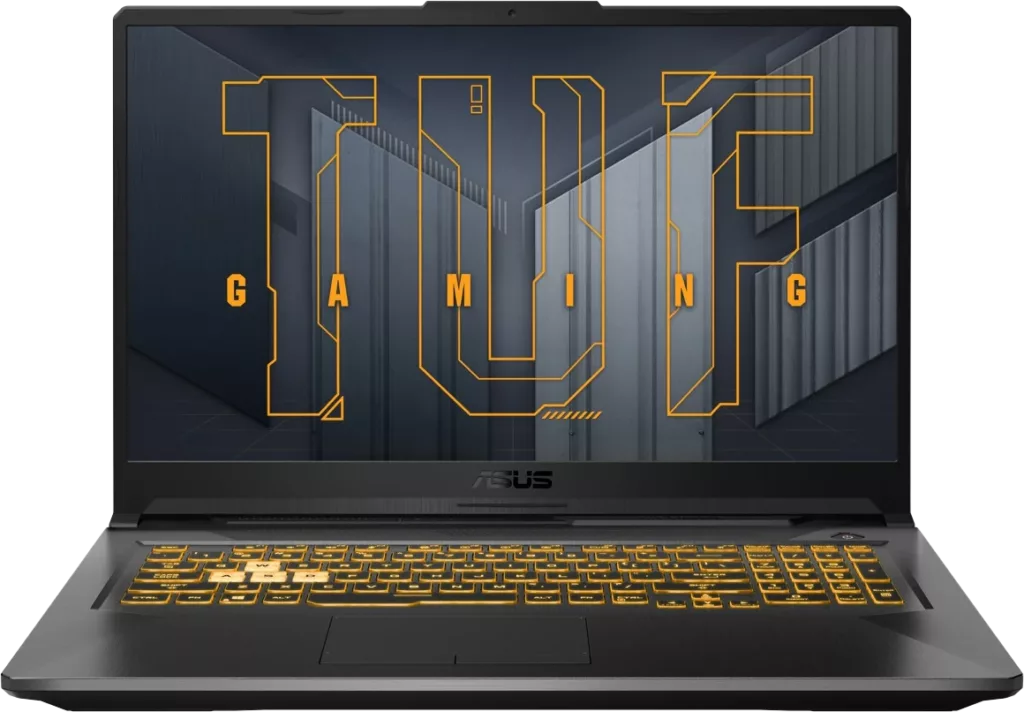 Ending our list is a bit of an outlier. The ASUS TUF is a top-tier pick for a gaming laptop, though the one we're using as a benchmark will set you back $880, a fair bit higher than the budget of this list. If you can stretch to the extra $80, the improved performance will not go unnoticed.
The TUF comes with an i7-9750H processor at 4.5GHz, a GTX 1650, 8GB of RAM clocked at 2666MHz, and a 512GB SSD.
Where the TUF really shines, aside from its i7 processor, is in its monitor. It has the usual 1920 x 1080 resolution but sports an impressive 144Hz refresh rate. That's a huge competitive advantage when paired with the i7 processor, one you'll probably want if twitch shooters are your thing.
If the higher price is off-putting, you can downgrade to a 10th Gen i5 processor to knock a few dollars off. You'll lose some performance, but still have a top-draw laptop with a sleek design to boot.
Get what you need
It can be tough choosing the right hardware for gaming. The easiest way is to splash out and build your own PC, but of course, not everyone can burn thousands of dollars on a supercomputer. We hope the picks in this article fit the bill for you, but if not, there are plenty of others out there. Keep in mind what features you want the most and you'll have your perfect system in no time.
Related: Best Prebuilt Gaming PC Under $1000
Frequently Asked Questions
What's The Difference Between a Laptop and a Gaming Laptop? 
Gaming laptops and regular laptops aren't often used interchangeably. These laptops have different specs and different functions, but what sets them apart? 
Gaming Laptops 
Gaming laptops are designed to run and support video games. For this reason, they'll often have a much higher price tag than regular laptops. Gaming laptops can include: 
Better graphics cards 
Better processors 
Advanced cooling systems 
Stronger batteries 
Special features, including backlit keyboards and high-res displays 
Regular Laptops 
Although you may be able to use your regular laptop for gaming, it's not always possible. Regular laptops won't perform as well, and they may lag, glitch, or overheat. Their hardware is designed for run-of-the-mill online experiences, such as: 
Browsing the web 
Using simple applications
Streaming 
If you're serious about gaming, you should invest in a gaming laptop. Their features give them an unparalleled edge, and they'll protect your regular laptop from damage. 
How Long Do Gaming Laptops Last?
How long a gaming laptop will last will vary depending on several different factors such as how well it's looked after and the quality of the laptop itself. Most mid-range gaming laptops will typically last anywhere between 3-4 years whereas a higher-end gaming laptop is likely to have a lifespan of approximately 4-6 years. With proper TLC and consistent maintenance, though, it is possible that you'll get even longer out of it. 
The physical components of the laptop itself should, in theory, last as long as a decade. However, it is not very often that these components can support the ever-developing software that will have advanced within that timeframe. 
You may find that you can keep your laptop alive for a little while longer by replacing parts within it. For example, the battery of a gaming laptop will typically only last between one or two years. Changing your battery fairly often will help the laptop to run for longer periods of time. 
Do Gaming Laptops Overheat? 
Many gaming laptops nowadays have systems in place that will help to redirect and reduce heat to ensure optimal performance at all times. Typically a gaming laptop won't just overheat for no reason, however, as is the case with all technology it can overheat if you push it too far.
Overheating, in terms of gaming laptops, happens when the heat increases to a point where the systems of the laptop become damaged or shut down entirely. This tends to be caused by pushing your laptop past the limits of its setup. An example of this would be trying to run something that your graphics card doesn't have the capacity to run.
Opting for a cooling stand that increases airflow, replacing your thermal paste to keep your laptop cool, and keeping your fans clear to optimize maximum airflow are great ways to help prevent your laptop from overheating.