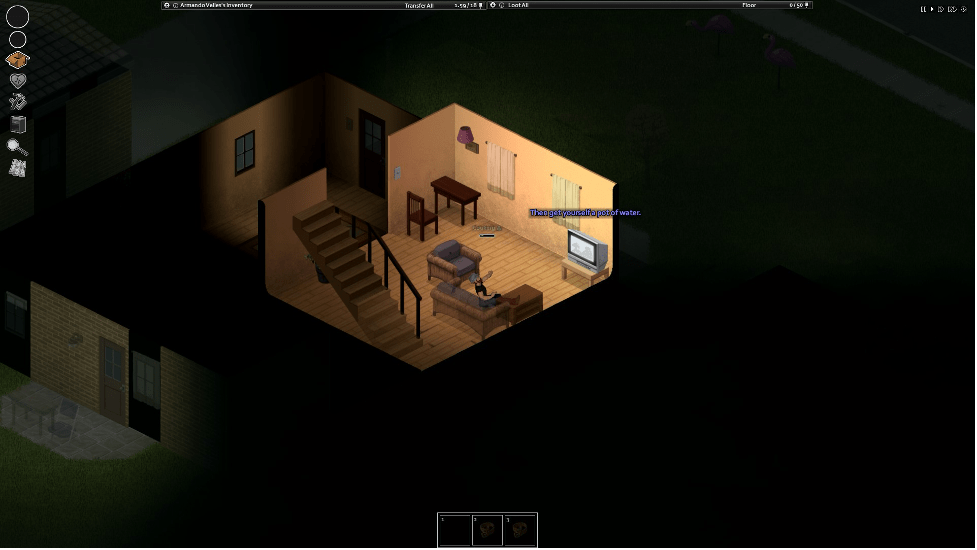 Your first week in Project Zomboid is arguably the most important. Zombie populations will be at their lowest, giving you the opportunity to scavenge items and resources, improve your skills, and find a suitable base for long-term survival. Whether you accomplish these goals, and how well you do them, will greatly impact your chances of survival in the future.
While there's a lot to do during your first week in Knox County, like preparing for the helicopter event, I'll be focusing on how you can develop a strong foundation for your skills this time around. Setting some time aside to watch the TV can help you do just that, assuming you catch the right channel at the right time.
Having well-developed skills will help you forage or hunt for food, craft valuable tools for a variety of purposes, and of course, defend yourself from the undead hordes. Here's how you can use TV shows to give you a leg up in the early days of Project Zomboid.
💥 Don't Miss These Latest Deals 💥
KOORUI 27 Inch QHD Gaming Monitor
27 inch QHD (2560*1440) display with the DCI-P3 90% wide color gamut brings what you're watching to life in over 16.7M colors
ASUS TUF Gaming NVIDIA GeForce RTX 3070 Ti OC Edition Graphics Card
Nvidia ampere streaming multiprocessors
2nd generation rt cores:
3rd generation tensor cores
Razer Blade 15 Gaming Laptop: NVIDIA GeForce RTX 3070
NVIDIA GeForce RTX 3070 Ti GPU
12th Gen Intel Core i7 14-Core CPU
Next-Gen Vapor Chamber Cooling
How to use a TV to boost your skills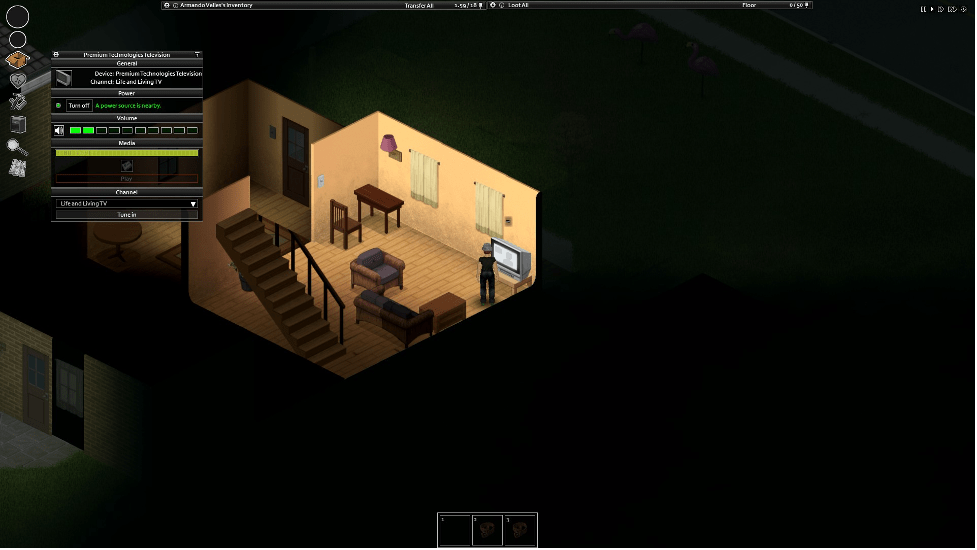 Once you start your game, your first move should be to quickly cover up any windows that give any would-be spectators a view into your house. You don't want your initial preparation to be interrupted by an uninvited guest. Next, you'll want to switch on your TV and tune in to the Life and Living channel. This is as simple as right-clicking the TV in your house, clicking the on button, then clicking the drop-down menu.
From there, select Life and Living from the channel selection, then click tune in. You should also make sure that the volume is quiet; about two or three bars should be sufficient. While a loud TV can be a useful lure if you want to attract the neighborhood to a house, attracting them to yours probably isn't ideal. Assuming you do this right off the bat, you'll make it in time for the first show of the day.
If the house you spawned in doesn't have a TV, you've got two options; find one, or accept that you'll miss the first and possibly second shows, along with the experience they would have offered. Even if you choose the second option, you'll want to locate a TV for the next day to benefit from the Life and Living channel. To do this, you should target the "rich" houses if you happen to be near a wealthy neighborhood.
Almost every home in a wealthy area, like a gated community, has a TV inside, along with a good deal of loot. Making these areas a priority for scavenging runs in the first week will essentially hit two birds with one stone; you'll get good stuff and always be near a TV set for Life and Living experience points.
Alternatively, you could bring a TV back to your base instead. Old and small TV sets can be moved without any risk of breaking them, so keep an eye out for one if you don't have a set at your base. If you intend to base up at the farm north of Muldraugh, one such set is in the cabin further north. As the main farmhouse doesn't have one, it's a good idea to relocate it. Even if you don't intend to tune into Life and Living, having a TV is still helpful in the long run. You can use one to play VHS tapes, which can give you a bit of experience in certain skills, and reduce your boredom, stress, and unhappiness.
Project Zomboid TV schedule
Although you can use the Life and Living channel to jumpstart your skills, you can't watch when you please; you need to follow the TV schedule. You'll have the first 9 days to tune in and learn some new tricks. After that, the stations shut down, and you are on your own. Plan your start accordingly.
The TV schedule in Project Zomboid is spread across three time slots. If you want a quick rundown, 6.00am is cooking, 12.00pm is carpentry, and 6.00pm is either fishing, farming, foraging, or trapping, depending on the day. That said, some days don't have a show at 6.00pm. You don't have to be there on the hour; you have about ten or so in-game minutes of commercials, so you do have a brief window before you miss a show. Here's a full rundown of Project Zomboid's TV schedule:
Day 1 (July 9)
Although the cooking show starts at 6.00am, you can catch it when you start the game at 9.00am. It's easily missed, however, so I suggest you switch on your TV and keep it playing while you loot your spawn house. If your house doesn't have a TV set, you should probably give this show a miss.
Day 2 (July 10)
After this morning show, that's it. Knox County won't receive any more broadcasts, and you'll be more or less cut off from the outside world. Worse, you won't have access to effortless experience beyond this point.
Optimizing your experience gain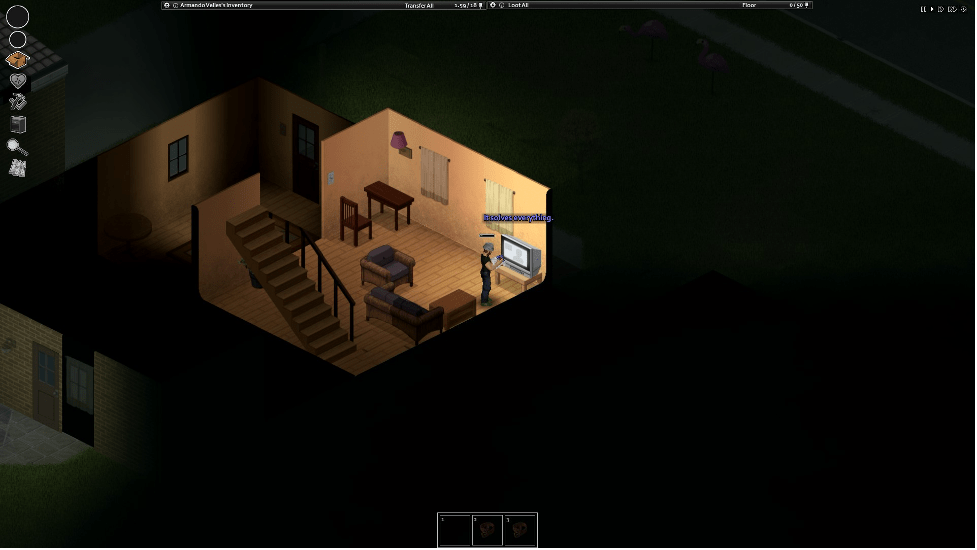 Although watching the Life and Living channel is a good way of getting you a good chunk of easy experience, you can garner even more. The first and easiest way to get additional experience is in character creation. You can take the Fast Learner trait, which will give you about 25% extra experience for every action you take, including watching Life and Living. Second, you can read skill books for an experience multiplier, which will directly increase the amount of experience you get from each show.
Exactly how much you get depends on how far into the book you get; finishing it will net you a 3x multiplier. If you want to get through books faster, you can take the Quick Reader trait in character creation. To really min-max your time, you can read while watching a show, earning you experience and improving your skill multiplier for the next show. If you play your cards right, you can get yourself a load of experience and start your game off on the right foot.