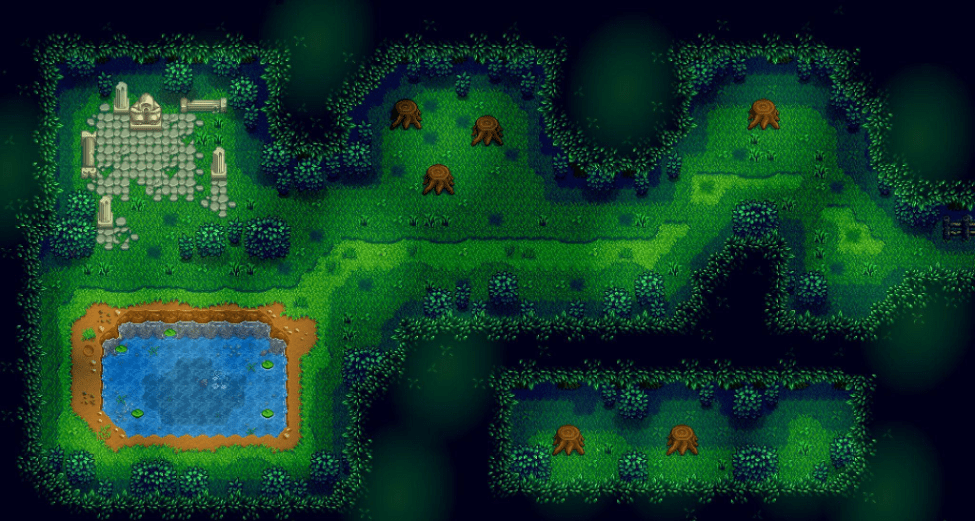 Stardew Valley has a whole host of areas to explore, each with unique items, creatures, and materials to find. To truly take care of the farm you inherited, you'll need to do more than get your fingers green; you'll need to venture out of your farm, off the beaten path, to find areas rich in rare items that can give you and Pelican Town a leg up.
One such area is the Secret Woods. This hidden grove is home to a bunch of useful items and secrets, though it is easily missed. In fact, it's so well-hidden that you could play through the entire game without even noticing its entrance. But, it's a place worth visiting, so it's a good idea to make the Secret Woods a little less secret. Here's how you can find the Secret Woods in Stardew Valley, and what you can get up to there.
💥 Don't Miss These Latest Deals 💥
KOORUI 27 Inch QHD Gaming Monitor
27 inch QHD (2560*1440) display with the DCI-P3 90% wide color gamut brings what you're watching to life in over 16.7M colors
ASUS TUF Gaming NVIDIA GeForce RTX 3070 Ti OC Edition Graphics Card
Nvidia ampere streaming multiprocessors
2nd generation rt cores:
3rd generation tensor cores
Razer Blade 15 Gaming Laptop: NVIDIA GeForce RTX 3070
NVIDIA GeForce RTX 3070 Ti GPU
12th Gen Intel Core i7 14-Core CPU
Next-Gen Vapor Chamber Cooling
Finding the entrance to the Secret Woods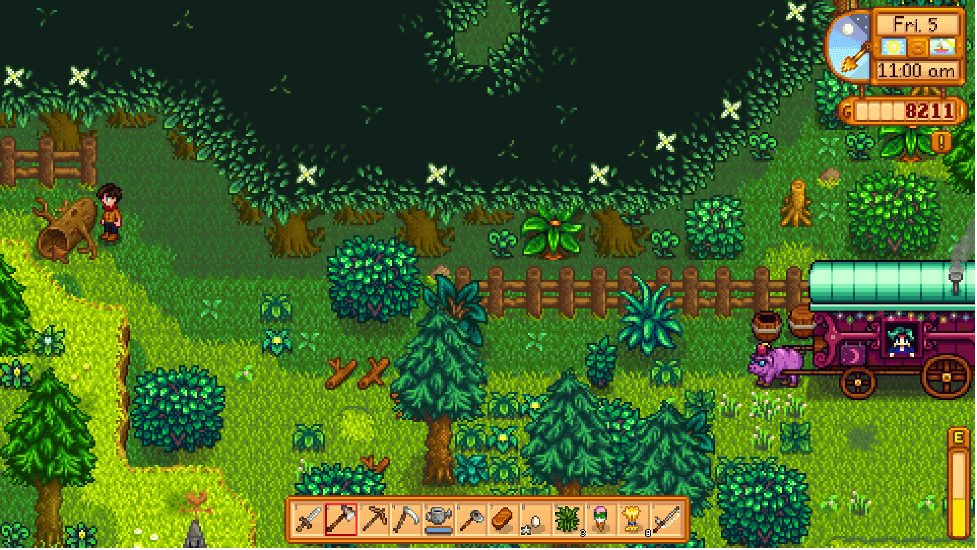 The entrance to the Secret Woods is hidden in the Cindersap Forest, up in the northwest corner of the area. If you're struggling to find it, simply head to Rasmodius's Tower and head north. That's the corner you're looking for. You'll need to bring a Steel Axe to access this entrance, as there's a large log you need to chop up first. If you don't have a Steel Axe, you'll need to pay a visit to Clint the Blacksmith. Bring five Iron Bars and 5,000 Gold, and he'll give you a Steel Axe in two days. Once you've cut your way through, the path to the Secret Woods will be clear.
What's in the Secret Woods?
The Secret Woods is home to a wealth of valuable materials that can help you and your farm. You can even find a bunch of secrets there, too. But, before venturing inside, make sure you're armed. Slimes spawn here, and you don't want to be prevented from enjoying the Secret Woods' bounty because you can't fend them off.
Respawning Hardwood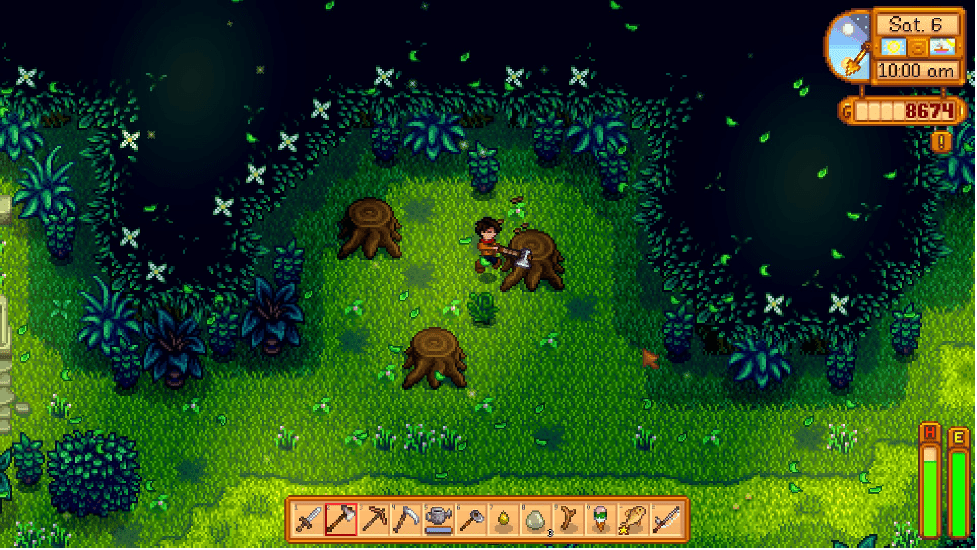 Hardwood is a very useful resource, though one that can be a pain to obtain in large quantities, especially if you didn't start with a Forest Farm. The Secret Woods can be used for a steady supply, with six stumps spawning every day, giving you 12 Hardwood daily. You can also get an additional 5 Hardwood from the Woodskip pond found in the western part of the Secret Woods.
Fishing pond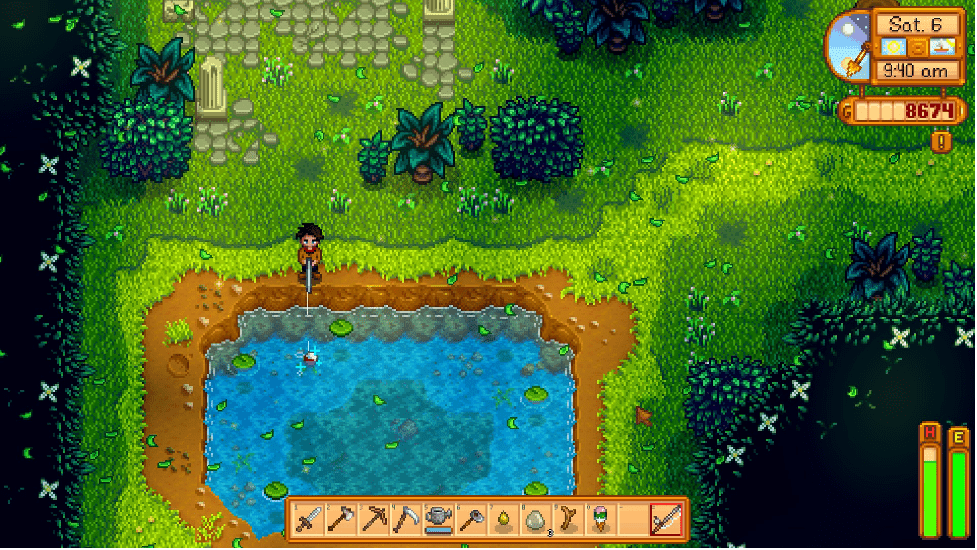 Over in the west of the Secret Woods is a sizable pond that can be used for fishing. If you didn't start with a Forest Farm, this pond will be invaluable to you, as it will be your only source of Woodskip. You'll need Woodskip for the Specialty Fish Bundle in the Community Center, the Fishing Vest, and potentially for certain fish pond quests.
Also Read: How To Get Prismatic Jelly In Stardew Valley
While Woodskip is the most important fish you can catch in this pond, there are a couple of other potential catches. Carp and Catfish can be found here, but they aren't nearly as rare as Woodskip, and so aren't as noteworthy.
Grizzly Bear's Knowledge
If you've collected Secret Note 23, you'll unlock a hidden quest for the Secret Woods. To complete it, you'll need to bring some Maple Syrup into the Secret Woods between 6am and 7pm. Doing so will trigger a cutscene where you meet the author of the note; a Grizzly Bear. This bear will grant Bear's Knowledge to you in exchange for your Maple Syrup, permanently increasing the sale price of Blackberries and Salmonberries by 3x their base price. Keep in mind that this only affects the raw berries and does not impact the jams and other products you can make with them.
Old Master Cannoli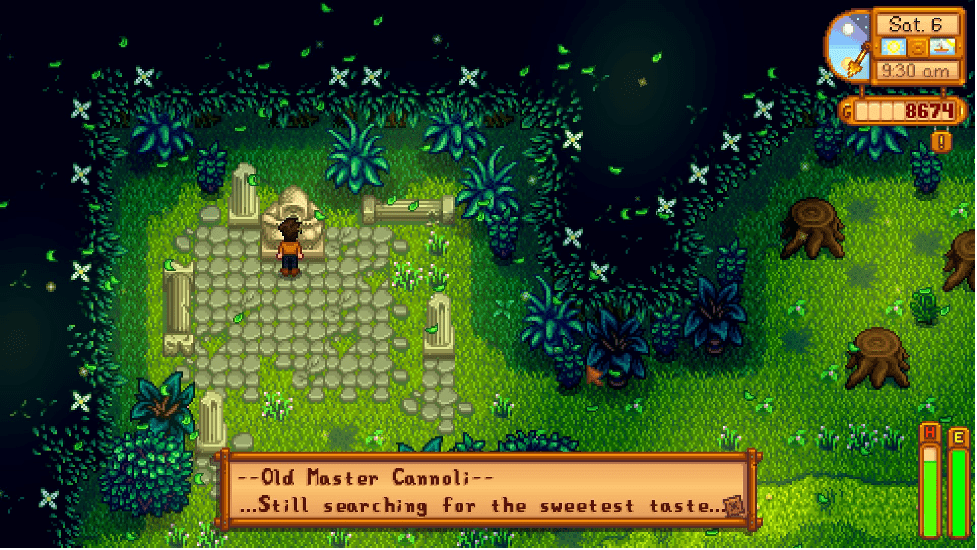 On the western side of the Secret Woods and just north of the fishing pond is Old Master Cannoli. He is an interactable statue, one that proclaims a desire to find the sweetest taste. That's not a whole lot to go on. This little side quest is a bit of a long one to complete, but it's worth doing so.
First, you'll need to get your hands on a Rare Seed and plant it. You can buy one from the Traveling Merchant for 1,000 Gold in the Spring and Summer, or try to get one from the Seed Maker. This seed will take the best part of a month to grow, and will reward you with a Sweet Gem Berry for your efforts. Take this berry to Old Master Cannoli for a Stardrop, which will permanently increase your Max Energy. You'll also need this berry for the Rare Crops Bundle, so keep that in mind.
Rare forage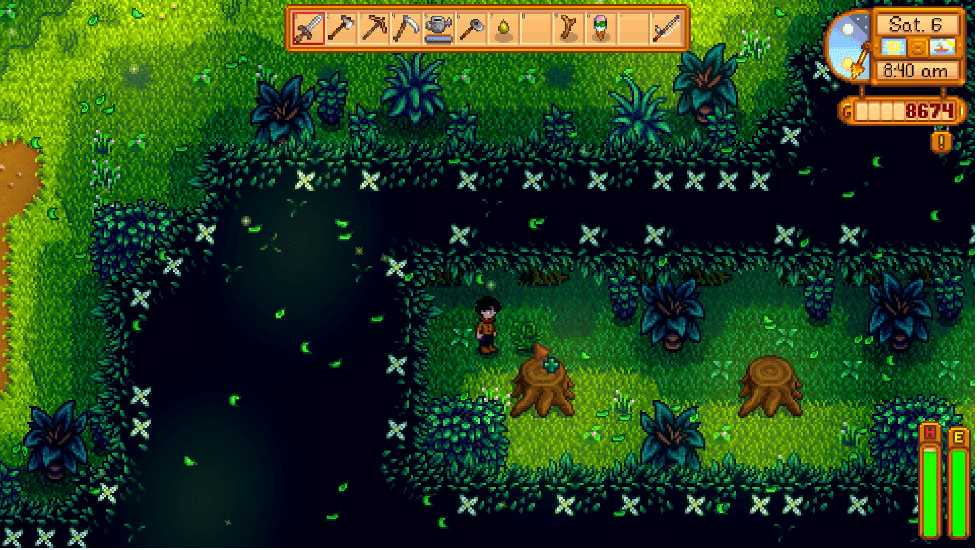 All kinds of forage can be found in the Secret Woods. Some of these items are considerably rare, so having access to the Secret Woods is going to make things much easier for you.
In the Spring, you can expect to find Wild Horseradish, Morel, and Common Mushrooms. The latter of the three is somewhat rare, though. In Summer, you can find Fiddlehead Ferns and Red Mushrooms. While not super useful, Fiddlehead Ferns are difficult to find elsewhere, but are readily available in the Secret Woods, with a 78% chance of spawning. In Fall, you can find Common Mushrooms, Chanterelle, and Red Mushrooms. In Winter, you can find Holly with a 100% spawn chance.
This forage can spawn pretty much anywhere in the Secret Woods, so it's a good idea to check out the whole place for fresh materials each time you pay it a visit. Given the number of mushrooms that can spawn, the Secret Woods is a great place for farmers that have turned their cave into a Fruitbat Cave. With the Secret Woods, you get the best of both worlds; you can enjoy the steady supply of fruit that the Fruitbat Cave collects for you, while not missing out on mushrooms.