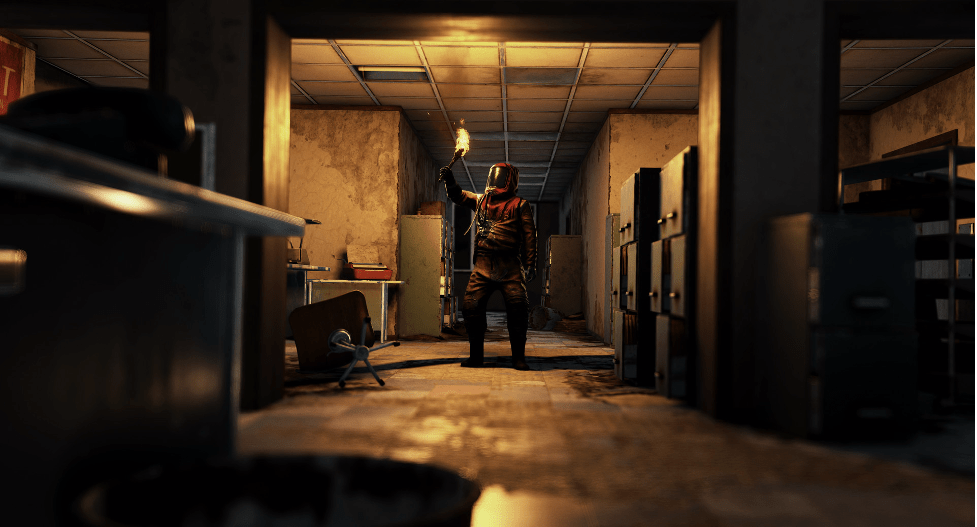 Rust is another of the survival heavyweights, boasting a stable player base well into the tens of thousands. Multiplayer is the key draw of the game, pitting players against one another in a barren wasteland, with only your wits and (hopefully) teamwork seeing you through to the next day. No matter how long you last, your life is destined to be cut short, if not by the environment, then by other players. You might lose it all to a heavily geared squad, or to a naked with a shotgun.
Over time, you might be tempted to leave the frustrations of multiplayer behind, but Rust simply isn't the same in singleplayer, nor even on private servers. No more will you bear witness to a colosseum of fresh spawns fighting for survival, or an army of children larping as terrorists. That being said, braving Rust's multiplayer servers solo is no small task, with many opting to bring their friends into the fold. To save your buddies, or yourself, from buying the game on multiple platforms, it's important to ask the question – is Rust cross-platform?
💥 Don't Miss These Latest Deals 💥
KOORUI 27 Inch QHD Gaming Monitor
27 inch QHD (2560*1440) display with the DCI-P3 90% wide color gamut brings what you're watching to life in over 16.7M colors
ASUS TUF Gaming NVIDIA GeForce RTX 3070 Ti OC Edition Graphics Card
Nvidia ampere streaming multiprocessors
2nd generation rt cores:
3rd generation tensor cores
Razer Blade 15 Gaming Laptop: NVIDIA GeForce RTX 3070
NVIDIA GeForce RTX 3070 Ti GPU
12th Gen Intel Core i7 14-Core CPU
Next-Gen Vapor Chamber Cooling
Rust cross-platform summarized
As is customary with questions about cross-platform compatibility, there isn't a precise answer. While Rust does have elements of cross-platform functionality, the degree varies depending on the platform in question. There are three main features that make a game cross-platform, which I'll summarize now.
The most well-known feature is cross-play, which applies to games that allow for multiplayer between players regardless of their platform. For example, a game that allows for multiplayer between PS4 and Xbox is considered cross-play enabled.
Next up is cross-generation. This refers to games that are playable between different iterations of the same console. For instance, any game that can be played on both the PS3 and PS4 is cross-generation.
Lastly is cross-progression. This is the last feature that marks a game as cross-platform, referring to games that can save your progress on one console, but allow you to continue on another. It's a fairly common feature for MMOs, as they tend to have an account that can be accessed regardless of platform.
Also Read: Is Red Dead Redemption 2 Cross-Platform?
Is Rust cross-platform?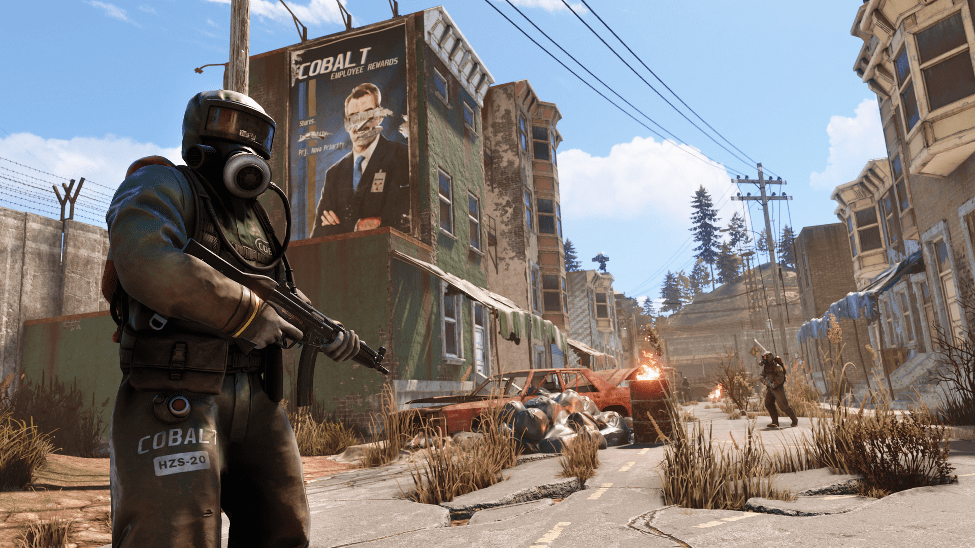 You aren't likely to see many games that have all three of the aforementioned features fully functional, with Rust being no exception. Rust does have a degree of cross-platform functionality, however, on some of the platforms that support it. If you're curious about Rust's cross-platform compatibility on the Switch, you'll have to wait a while longer for that answer. While it isn't currently available on the Switch, Rust's popularity indicates a port has a fair possibility to come in the future.
Is Rust cross-platform on Xbox One and PS4?
Rust is cross-platform compatible between the Xbox One and PS4, allowing for multiplayer between the two. Though console players can enjoy cross-play with one another, this does not extend to the PC. Hard luck if you're trying to cross the PC-console divide, but if you were just wondering how populated your console servers will be, it's safe to say they'll be busy.
Is Rust cross-platform on PC?
As it stands, Rust's cross-platform functionality is non-existent on PC. While plenty of games that are available on Xbox can connect to PC, given the sharing of Microsoft's servers, this is not true for Rust. Players were not thrilled at the prospect of cross-platform functionality between consoles and PC, given the inherent advantage PC hardware has over consoles. Because of this, cross-platform functionality isn't in the cards for now and that isn't likely to change anytime soon. This won't have much impact on the size of PC servers, with over 100,000 concurrent players at the time of writing. However, if you're wanting to team up with your console friends, you have a bitter pill to swallow.
Another of the usual cross-platform suspects is absent for PC, namely Epic Games. While the de facto storefront, Steam, and Epic often share some degree of cross-platform functionality, it isn't the case this time. The answer is pretty simple – Epic is yet to receive a Rust launch. Again, the popularity of the game makes this fact unlikely to be true for long, but you'll need to play the waiting game for now.
That's all there is to report on the state of Rust's cross-platform functionality. Rust's limited availability and limited cross-platform functionality make for a short answer, though one that is likely to change in the future, however far it may be. Rust's popularity shows no sign of slowing down, in fact, the game seems only to be gaining momentum month on month. This growth in popularity would make it surprising for Rust to avoid the platforms it has yet to reach, to say the least. Until then, we'll just have to sit tight and hope Rust continues its upward trend.