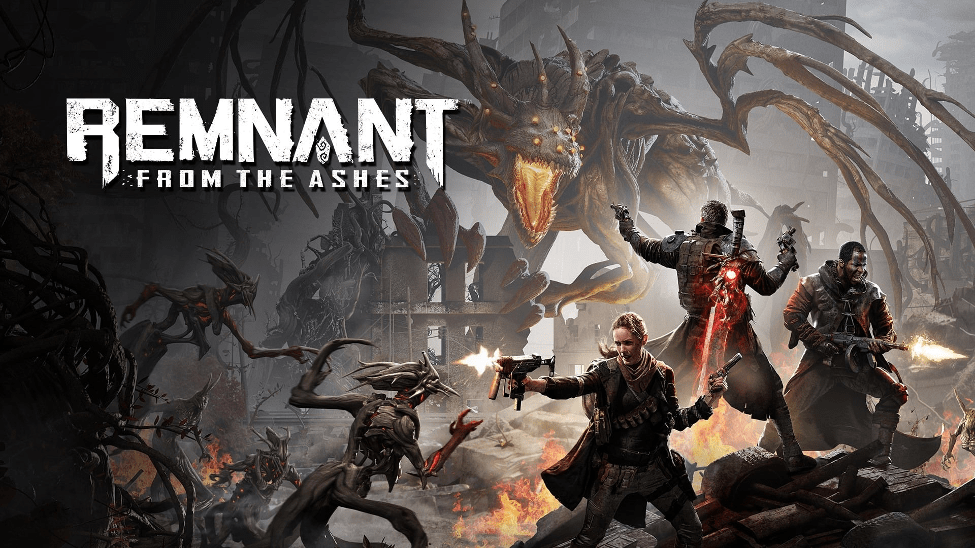 Multiplayer games are almost always made more interesting by the presence of other players, even if that isn't always in a good way. Something about carving through content with real people, rather than just bots, tends to make a game much more enjoyable. However, while teaming up with strangers can add some spice to a game, getting a squad of friends together really takes it up a notch. This is no less true for Remnant: From the Ashes, especially considering its difficulty.
But not everyone uses the same device. Thankfully, gaming has been steadily adopting the idea of cross-play, and cross-platform in general, slowly connecting gamers regardless of their device preference. With more and more games implementing some degree of cross-platform functionality, many in the playerbase are asking the question: is Remnant: From the Ashes cross-play?
💥 Don't Miss These Latest Deals 💥
KOORUI 27 Inch QHD Gaming Monitor
27 inch QHD (2560*1440) display with the DCI-P3 90% wide color gamut brings what you're watching to life in over 16.7M colors
ASUS TUF Gaming NVIDIA GeForce RTX 3070 Ti OC Edition Graphics Card
Nvidia ampere streaming multiprocessors
2nd generation rt cores:
3rd generation tensor cores
Razer Blade 15 Gaming Laptop: NVIDIA GeForce RTX 3070
NVIDIA GeForce RTX 3070 Ti GPU
12th Gen Intel Core i7 14-Core CPU
Next-Gen Vapor Chamber Cooling
The lowdown on Remnant: From the Ashes cross-play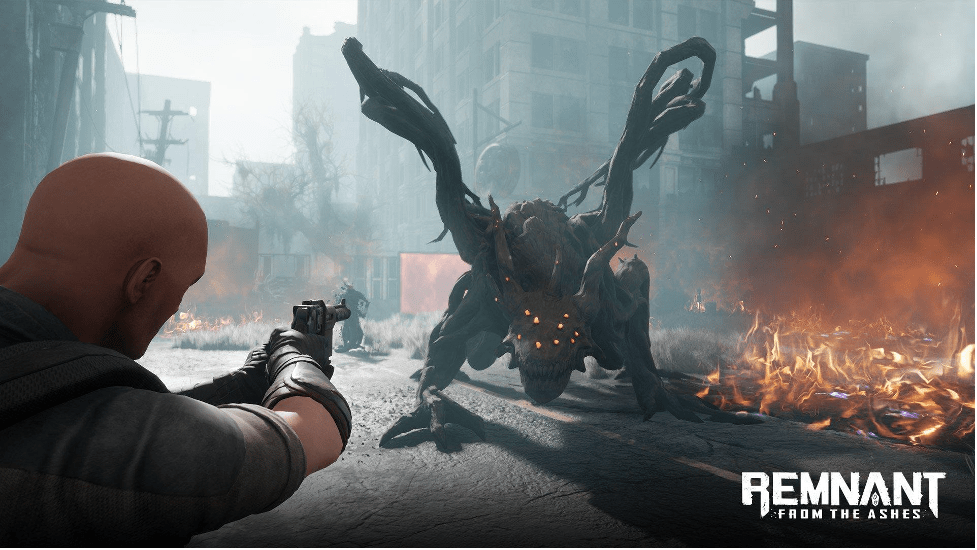 Like a lot of games, Remnant: From the Ashes' relationship with cross-play is complicated. Remnant is geared towards multiplayer, with classes that synergize well with one another, so the ideal would be an unfettered connection between devices. However, that isn't exactly how it works. Instead, Remnant: From the Ashes' cross-play functionality varies depending on the device.
For example, certain devices may only have cross-generation, whereas others may have a more all-encompassing level of cross-platform functionality. Now, not everyone knows exactly what is meant by cross-platform and its associated terms. If this applies to you, then fear not, for I will summarize the important parts before continuing with the main question. If not, then feel free to skip ahead.
First up is cross-play itself. This is the most important aspect here, given its pertinence to the question, and what most people have in mind when thinking about cross-platform. It refers to multiplayer capability between devices, allowing Xbox and Playstation players to connect, for example.
Second is cross-progression. This one refers to games that allow players to pick up where they left off, despite being on a different device. The most common example for this are MMOs linked by an account. By logging into it, your character progression is retained regardless of the device.
Last is cross-generation. This one is often thought of as backward compatibility, allowing games to be played on different versions of the same device. Take the Grand Theft Auto trilogy, as a recent example. The games are able to be run on both the Xbox One and the Xbox Series X/S, despite being part of a different generation of consoles.
Is Remnant: From the Ashes cross-play compatible?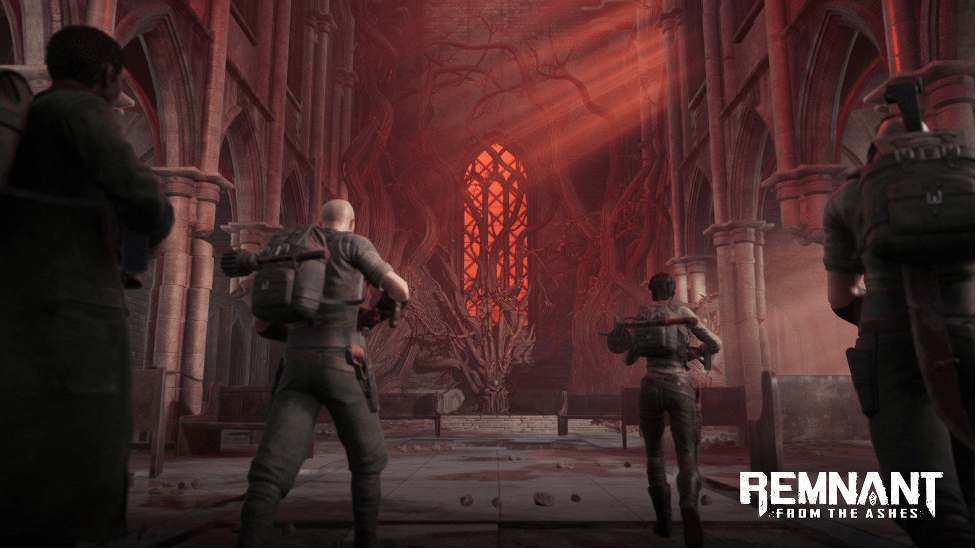 As Remnant: From the Ashes' cross-play functionality differs from platform to platform, it's worth going into each one separately. It's not exactly a definitive answer, but hey, that's sadly a theme with cross-platform functionality currently.
Is Remnant: From the Ashes cross-play on Xbox?
Remnant features a decent amount of cross-play on the Xbox, though there are some caveats. The good news is you can play Remnant: From the Ashes on the Xbox One and Series X/S, in addition to cross-play between the two generations. You can also cross-play with the PC, though only with players using the Windows store. This is down to Microsoft's servers being different to those of the other PC storefronts. If your buddies aren't using Microsoft, then you're out of luck I'm afraid. The same goes for Playstation and Nintendo systems, as they are completely closed off from Microsoft.
Is Remnant: From the Ashes cross-play on Playstation?
Similar to Xbox, Playstation features cross-generational support for Remnant, allowing players to connect across both the Playstation 4 and Playstation 5. Unfortunately, that's where cross-play support ends. You're stuck on the Playstation ecosystem for the time being.
Is Remnant: From the Ashes cross-play on PC?
Remnant: From the Ashes cross-play is the most in-depth on the PC. Provided you buy through Microsoft, you'll have cross-play access to Xbox devices. Through other storefronts, it's a little more complicated. Steam and Epic do offer cross-play support, but you'll have to work for it if that's what you're after. First off, you'll need to make an Epic Gamers account, regardless of whether you have Remnant on that platform or not. Once done, add your friend(s) on Epic, then link your Steam account to your Epic account. You can do this by signing into your account online, hitting connections, then linking your accounts. You can do this for some other accounts too, if you feel the need to. All that's left now is to launch Remnant on Steam and link that to your Epic account. With all that done, you'll be able to join your friends' games and vice-versa. As of now though, there is no other cross-play between PC and other consoles.
Is Remnant: From the Ashes cross-play on Switch?
If you are asking this question, then I'm sorry to inform you that Remnant has yet to release on the Nintendo Switch. This doesn't mean you can't expect a port sometime in the future, however. Plenty of games take their time releasing to certain platforms, and Remnant may well be one of them. For now though, you'll either have to pick it up on another platform, or wait and hope a port comes soon.
A summary of Remnant: From the Ashes cross-play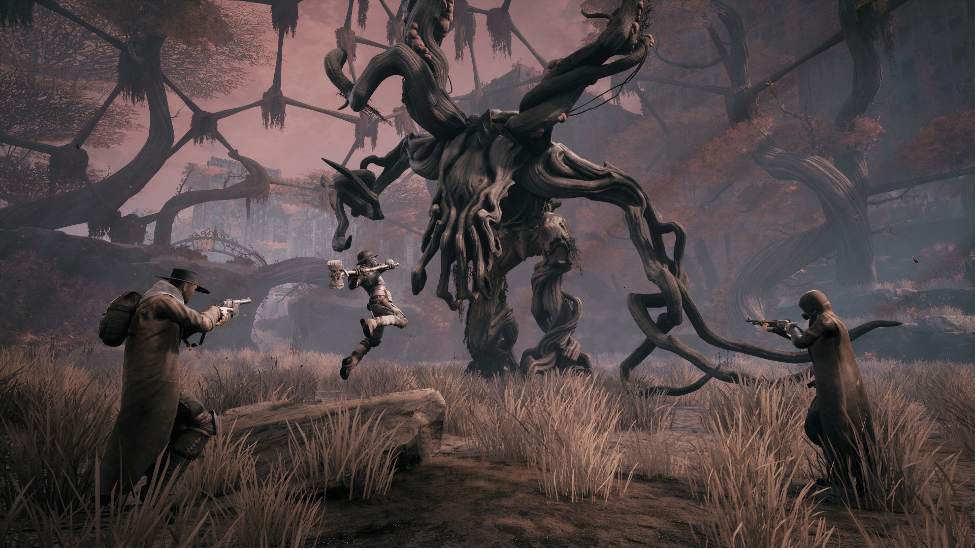 That's all you need to know about Remnant: From the Ashes' cross-play status. In summary, while the Xbox and PC platforms can connect to one another, the Playstation ecosystem is sadly on its own. That said, cross-platform functionality is a fledgling feature, so there's no saying that this is the end of the line. For now though, we have to content ourselves with what we currently have access to. If you're curious about the cross-play compatibility of other great games, check out our breakdown of Ark's cross-play functionality!