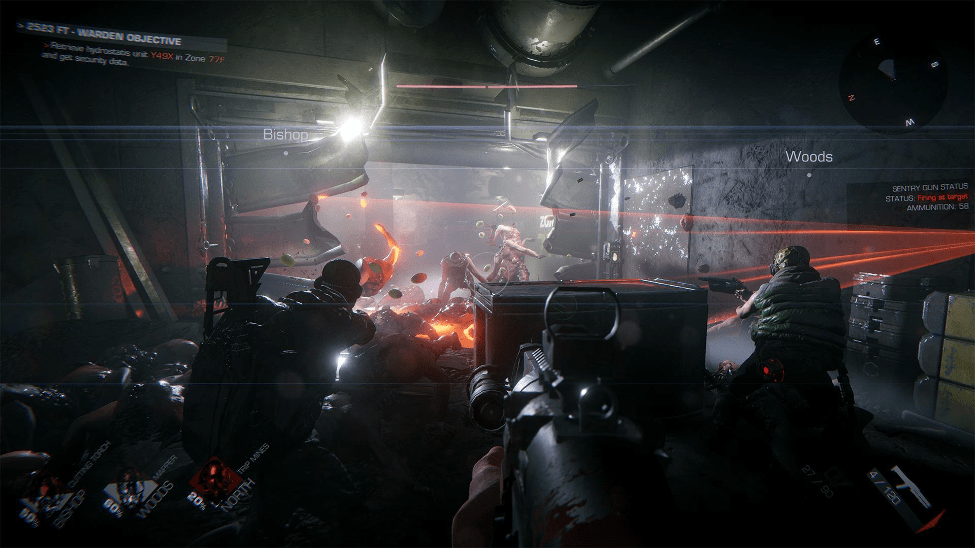 GTFO has garnered something of a cult following since its release in December 2019. Since then, it's had plenty of updates, tweaks, and balances that have fleshed out the game and improved upon the base of its initial release. But, as GTFO appears to be approaching the end of its stay in early access, the question of what the future holds is raised. Thankfully, 10 Chambers, the developers of GTFO, have been pretty transparent with what the team is working on, when they aren't cooking up some nasty additions to the Complex. Let's take a look at what's upcoming in the GTFO roadmap.
Rundown six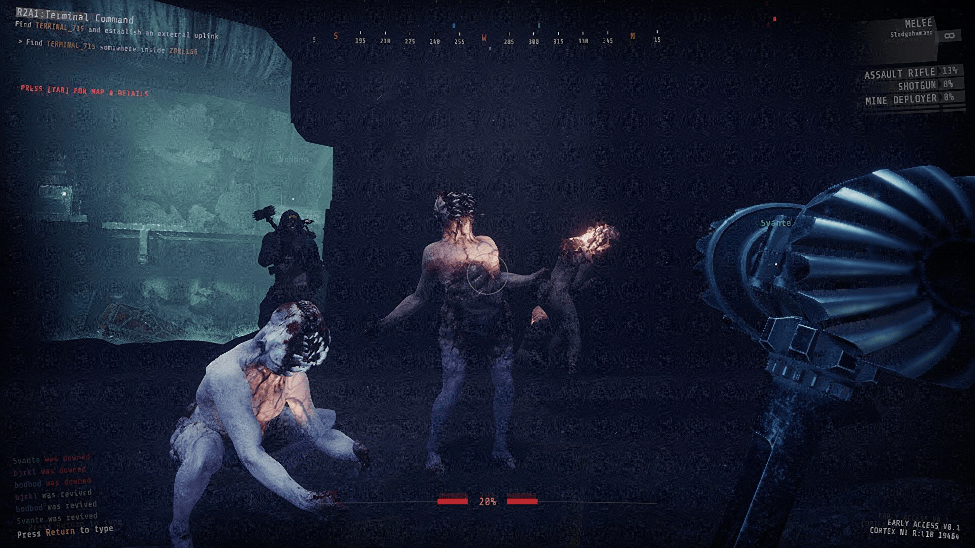 Rundown five has mostly run its course now, with the sixth foray into the Complex currently in the works. A good amount of the rundown is already developed, with most of what remains being balancing and testing. Four tiers of expeditions will be dropping, with a slew of other features accompanying the rundown. We can expect to see a smattering of new gear, improving our arsenal and equipment options. Alongside these additions are changes to weapon balancing, in addition to some updated animations.
One highly awaited addition is player customization. Now, this is likely to be in limited capacity, given 10 Chambers' reluctance to add in the feature. They have expressed plenty of times in forum threads and developer streams that as it doesn't add much to the gameplay, it isn't a priority. So if you're awaiting an in depth character customizer, don't hold your breath.
💥 Don't Miss These Latest Deals 💥
KOORUI 27 Inch QHD Gaming Monitor
27 inch QHD (2560*1440) display with the DCI-P3 90% wide color gamut brings what you're watching to life in over 16.7M colors
ASUS TUF Gaming NVIDIA GeForce RTX 3070 Ti OC Edition Graphics Card
Nvidia ampere streaming multiprocessors
2nd generation rt cores:
3rd generation tensor cores
Razer Blade 15 Gaming Laptop: NVIDIA GeForce RTX 3070
NVIDIA GeForce RTX 3070 Ti GPU
12th Gen Intel Core i7 14-Core CPU
Next-Gen Vapor Chamber Cooling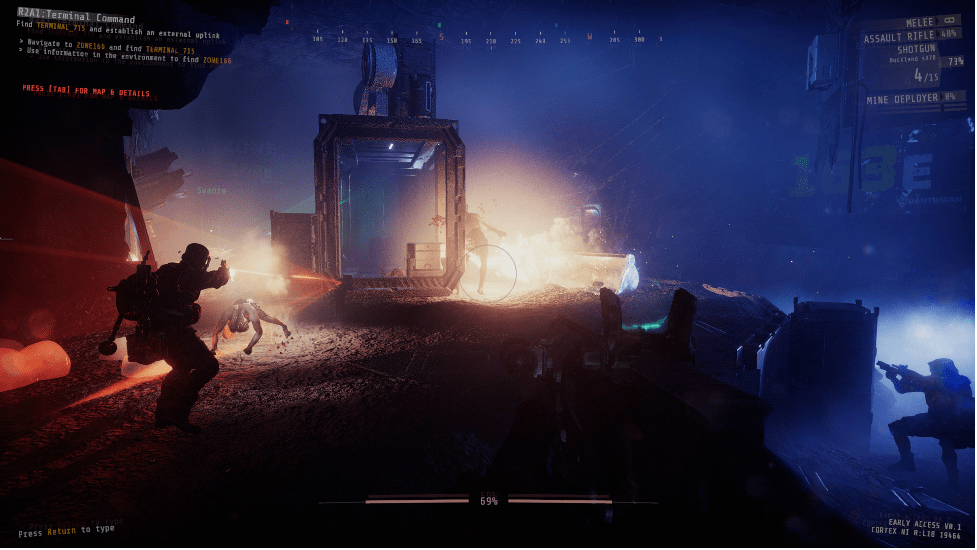 Improving the state of multiplayer is a fairly high priority, with matchmaking receiving some love over the past few updates. Though the game launched without matchmaking, forcing players to rely on third-parties like the GTFO Discord to find a squad, significant improvements have been made. Now, players can team up using a quick and dirty matchmaking system ingame. It isn't perfect yet, but 10 Chambers will be developing it over time.
Currently on the agenda is the ability to matchmake between groups. As it stands, prisoners can only matchmake solo, making up squads of four randoms. Group matchmaking, where teams of two or three can matchmake for their last squadmate, will be coming eventually. Another key point, one that hopefully releases around the same time, is the ability to kick or ban players. Whether this is one that works by vote or by host diktat remains to be seen.
There isn't a precise timeline for these matchmaking improvements, so we can only expect them to be drip-fed into the game as and when. The current state is perfectly usable, with basic matchmaking functionality, the ability to filter out other languages, and a surprisingly clear voice chat system. In summary, there is a pretty good pre-existing coop system, it's just a little rough around the edges.
Enhanced expeditions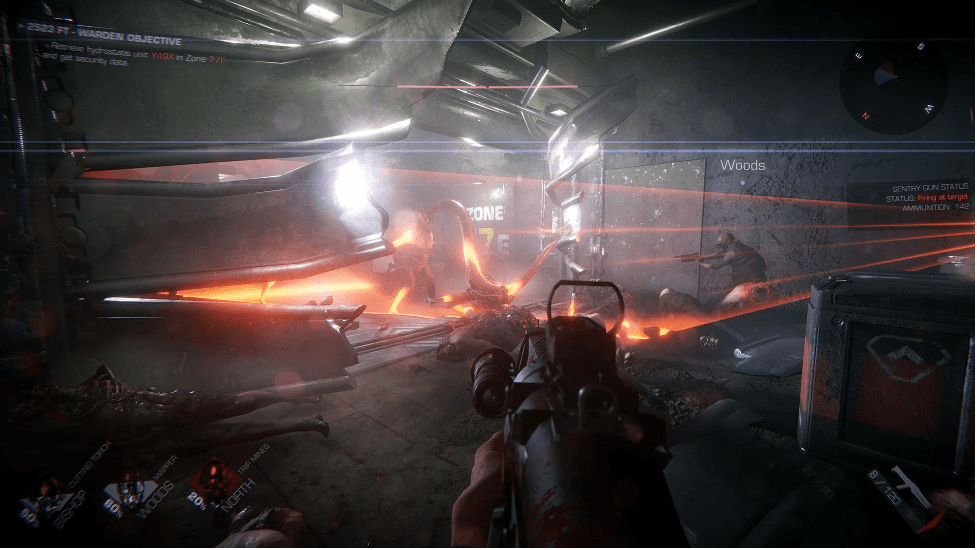 The expeditions, or stages of a rundown, are pretty intensive as they are now, but 10 Chambers aims to ramp that up in the future. Everything we have now, they intend to add to. We'll have more weapons and equipment, more monsters to use them on, additional environments to skulk about in, and a whole load of other additions. One that I'm particularly interested in is the expansion of terminal interactions. Currently, we can search for items, access audio and text lore files, and have some basic interactions with the environments, but it looks like we'll be getting a suite of additional interactions down the line. Hopefully these interactions tie in well with the additional goose chases we can expect from the Warden, though again, no timeline and no further details. Just something interesting to look out for.
Achievements, rewards, and progression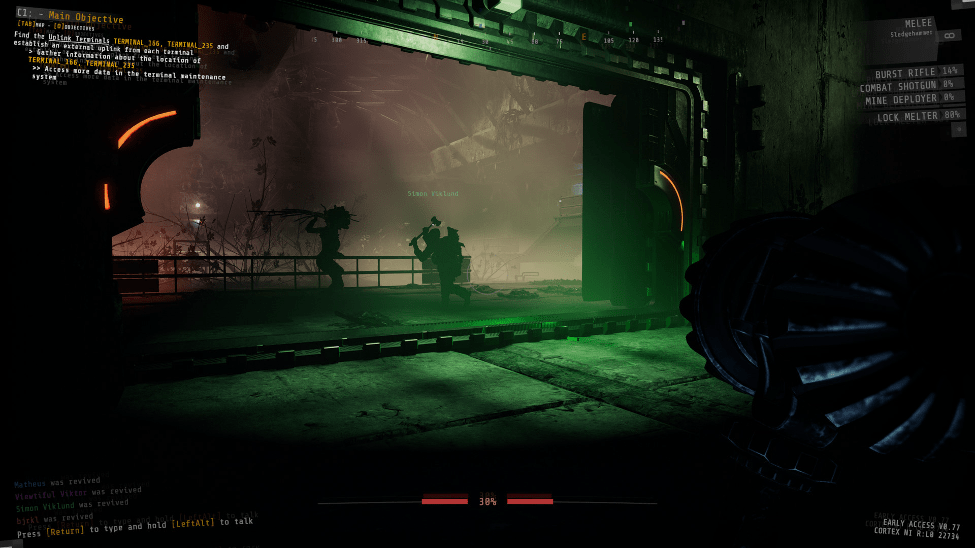 Next up in the GTFO roadmap is a proper progression system. Again, exactly what this entails is sadly not confirmed, but we do know the outline of what's to come. First off, we can expect some Steam achievements in the future, for those of you that enjoy a bit of achievement hunting. Gear progression is another upcoming feature, which may mean unlockable weapons and equipment, unlockable attachments for said gear, or a blend of the two. If gear unlocks sit behind a challenge wall, rather than simply being accessed as you proceed throughout the rundown, that'll be to the game's credit in my opinion.
Following on from gear progression is progression linked expeditions. This will include a system that allows for what you scavenge from sortie to sortie to be carried over, giving you a reason to be down in the Complex beyond survival. The devs have ideas regarding what this will look like, but nothing to show just yet. They're running with the idea of transparency though, so we'll know what we're dying for. Additionally, there will be rewards for successfully completing expeditions, though again, specifics are sparse. Needless to say, there will be incentive to survive soon enough.
A bunch of other goodies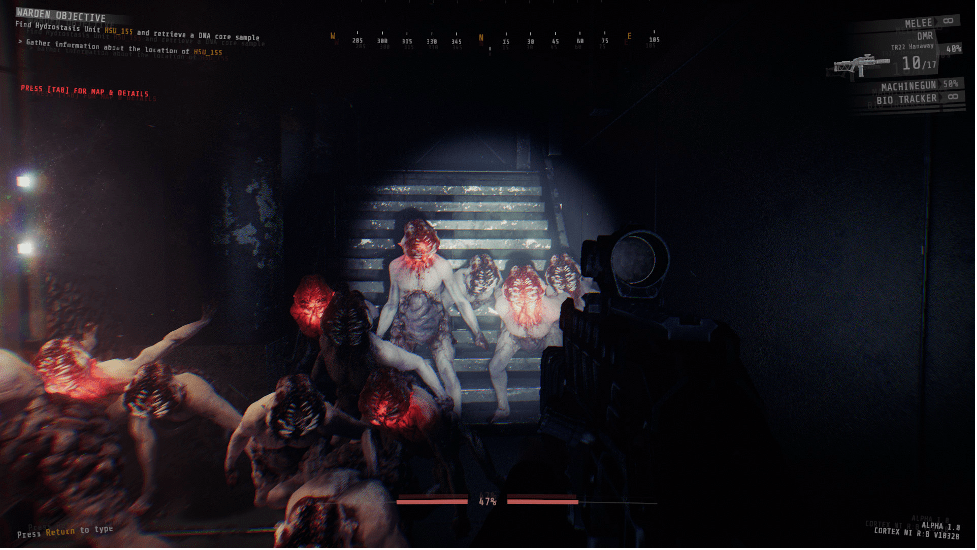 What I've mentioned so far is only a sample of what's upcoming in the GTFO roadmap. I've kept my focus on the most substantial additions, but there's a range of smaller scale tweaks and such on the way. Technical aspects will see some attention, such as gamepad support, bug fixes, graphical improvements, matchmaking menus, updated animations for both firearms and melee attacks. We've got a bunch of other consumable items to look forward to also, plus more hacking minigames beyond the standard time-the-line deal we have now. It'll be another drip-feed, with these features rolling out piecemeal as development progresses.
That's everything we have on the GTFO roadmap so far. 10 Chambers have a spate of other features that are only as far as the drawing board, so we'll have to wait a while for those to be brought to light. Given their track record of transparency, the devs are sure to share development progress with the player base. I'll be updating this GTFO roadmap rundown as and when more information is made available. Until then, do try not to wake them.