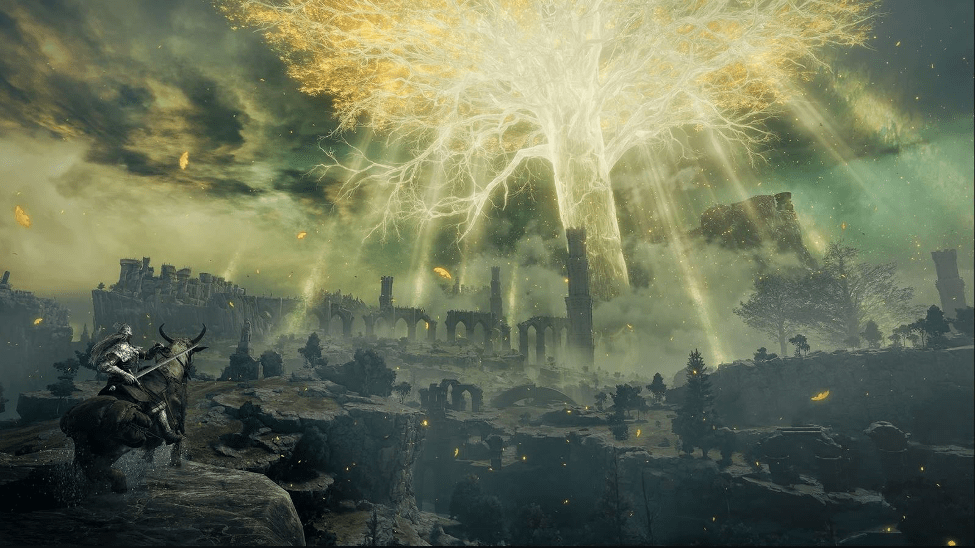 Elden Ring has once again made waves in gaming news, for both good reasons and bad. Firstly, Elden Ring joins the ranks of the many games that have been delayed as of late, set to release on February 25, as if we needed any more reason to anticipate the month. A tweet reporting the delay mentions an overabundance of freedom, indicating possible map and/or movement restrictions, though Elden Ring still seems set to be the most expansive FromSoft game yet.
Though a bitter pill to swallow, the tweet was quickly followed by another reporting a Closed Network Test. If you haven't already, sign up for a chance at getting a sneak peak in November.
The delay and CNT isn't the extent of Elden Ring news. An especially brief video has been making the rounds on social media, showcasing 30 seconds of Elden Ring footage. In it, we can see the trademark Gothic vistas of the SoulsBorne series, jumping from a standstill and the usual near death experience that follows, startling birds, and a generally gorgeous environment, if a bit unpolished.
Though there is much to be excited for, it's worth taking such leaks with a pinch of salt, since we can never be sure how much is true and how much will be subject to change. We can only hope for an official gameplay trailer, one that hopefully looks a bit more polished than the leak we currently have to go off.