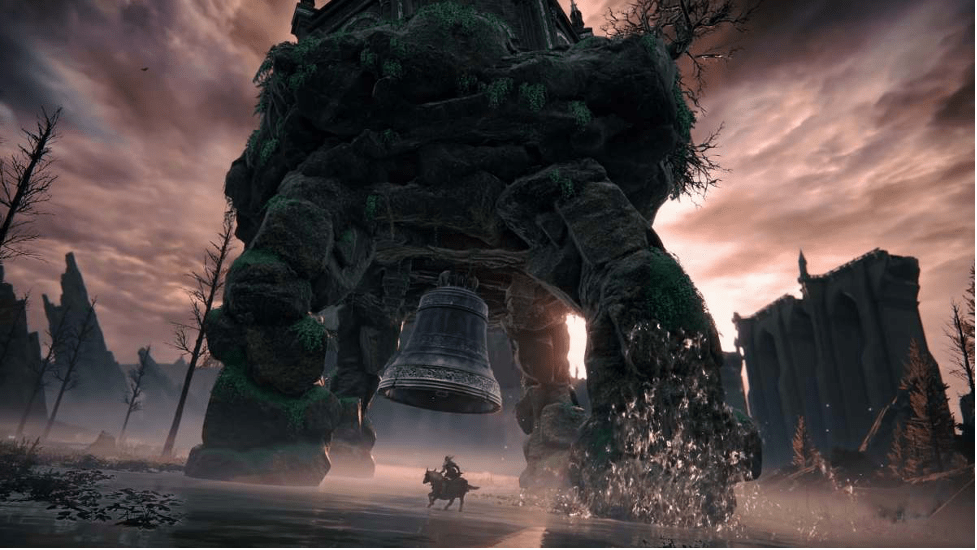 Elden Ring boasts quite a roster of interesting creature designs. From colossal deities to elegant blademasters, the Lands Between has it all. The Walking Mausoleum is one such creature that has caught the attention of many a would-be Elden Lord. While their appearance is striking enough to catch your eye, there's more to these lumbering behemoths than can be told at first glance.
Unlike other striking creatures, the Walking Mausoleums aren't renowned for their combat ability or puzzles. Instead, their value lies within. Each Walking Mausoleum has the ability to duplicate one Remembrance per playthrough. With a total of seven in Elden Ring, these Walking Mausoleums can make it an awful lot easier to get those unique weapons and armors. The only question is, where are all these Walking Mausoleums?
💥 Don't Miss These Latest Deals 💥
KOORUI 27 Inch QHD Gaming Monitor
27 inch QHD (2560*1440) display with the DCI-P3 90% wide color gamut brings what you're watching to life in over 16.7M colors
ASUS TUF Gaming NVIDIA GeForce RTX 3070 Ti OC Edition Graphics Card
Nvidia ampere streaming multiprocessors
2nd generation rt cores:
3rd generation tensor cores
Razer Blade 15 Gaming Laptop: NVIDIA GeForce RTX 3070
NVIDIA GeForce RTX 3070 Ti GPU
12th Gen Intel Core i7 14-Core CPU
Next-Gen Vapor Chamber Cooling
Why visit Walking Mausoleums?
As I said, each Mausoleum can duplicate one Remembrance per playthrough. These Remembrances can be given to Enia the Finger Maiden in the Roundtable Hold, earning you a legendary weapon, armor, or spell. The problem is, once you cash in a Remembrance, it's gone for the rest of the playthrough. In order to get another, you'll have to defeat the same boss in a later playthrough. This wouldn't be much of an issue, if each Remembrance only had one item linked to it. For most Remembrances, you'll have two or more items to choose from. This means that you'll either have to do multiple playthroughs to obtain each item, or pay a visit to the Walking Mausoleums.
There are two types of Walking Mausoleum – ones with bells, and ones without. The difference is quite important; Walking Mausoleums with bells can duplicate any Remembrance whatsoever, while ones without can only duplicate non-Shardbearer Remembrances. Thankfully, there are only two Walking Mausoleums without a bell, so you'll have your pick of duplications for the most part. I'd suggest against wasting the bell Mausoleums on non-Shardbearer Remembrances; they're better reserved for the no-bell Mausoleums instead.
Also Read: Elden Ring Multiplayer
Walking Mausoleum locations – with bells
I'll start with the bell-bearing Mausoleums. These guys are easier to find, owing to their ear-splitting bell that will ring until brought down. Some are pretty much unmissable, with their stomping grounds being out in the open in areas most players are likely to visit. Others aren't so obvious, being tucked away in more remote areas. Here's every bell-bearing Walking Mausoleum location:
Walking Mausoleum 1: Weeping Peninsula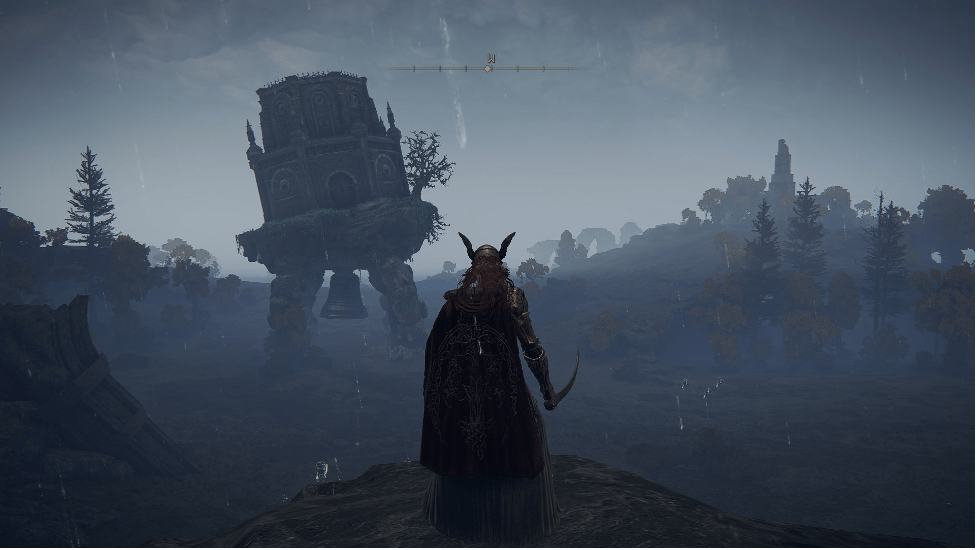 The first Walking Mausoleum is pretty easy to find. You'll need to venture south of Limgrave to the Weeping Peninsula, which can be reached by crossing the Bridge of Sacrifice. The Walking Mausoleum is in the western part of the Peninsula, not far past the Minor Erdtree. It's pretty hard to miss, given its cacophonous bell and lumbering about an open plain.
Also Read: How To reach The Church of Inhibition Elden Ring
If you've already been to the Weeping Peninsula, the closest Grace is the Isolated Merchant's Shack found close to the western shore. You'll need to bash off the skull barnacles on the Walking Mausoleum's legs to gain access to it. Dive out from under its legs once it starts to crumble though, or you'll experience a pretty embarrassing and pointless death.
Walking Mausoleum 2: Liurnia of the Lakes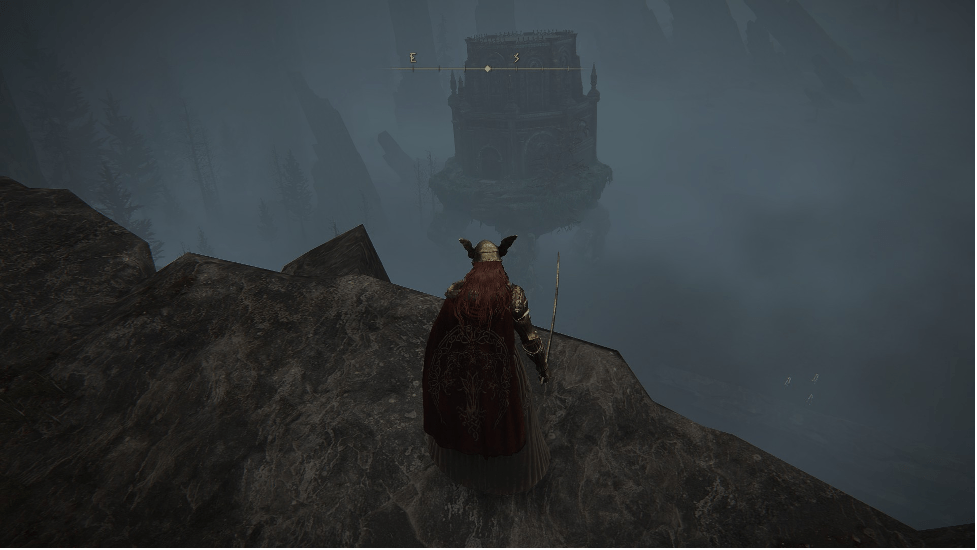 This next Walking Mausoleum is a bit more of a pain to open. It can be found right outside the Raya Lucaria Crystal Tunnel, which is roughly northeast of Raya Lucaria Academy. Follow the eastern cliff, and you'll find it no problem, following your ears if nothing else.
Also Read: Elden Ring Preserving Boluses – Where To Get a Large Haul
Once you've reached the Walking Mausoleum, you'll need to enlist the aid of Torrent and a nearby spirit spring. You'll need to use this spring to leap onto the Mausoleum, but it can be difficult to time. Wait until it passes near the cliff before you jump, and you should land somewhere on top. Don't worry about missing; you won't suffer any fall damage if you use the spirit spring. If you're having trouble jumping on, you might want to try sniping the skulls on its top with a bow, though I'd say this is harder than timing the jump. Whatever your method, destroy the skulls and bring the Walking Mausoleum to its knees.
Walking Mausoleum 3: Mountaintop of the Giants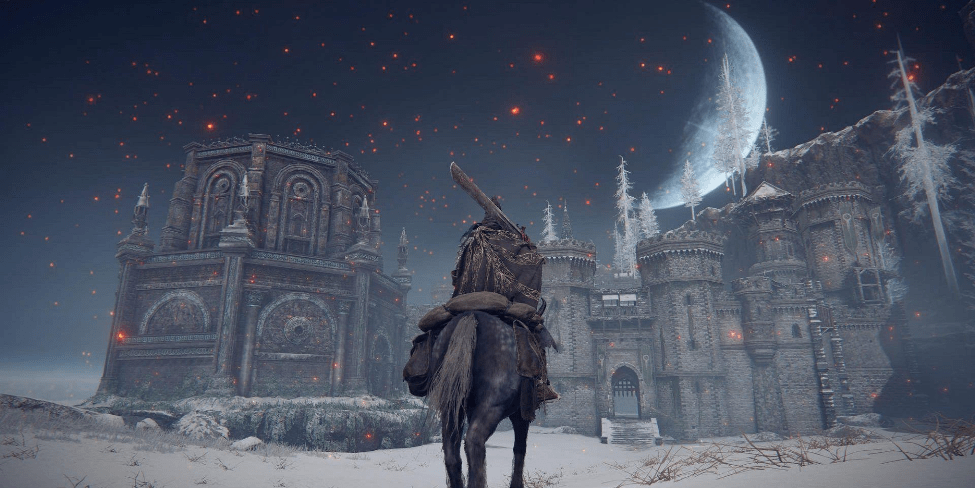 The next Walking Mausoleum is found at quite possibly the loudest and least relaxing site of Grace in Elden Ring. This Mausoleum is impossible to miss, stomping around the field right next to the Castle Sol Main Gate Grace. This one might be slightly harder to hear, thanks to the unending lightning crashing nearby. Either way, strike the skulls on its legs and bring it down, making the area a little quieter too.
Walking Mausoleum 4: Consecrated Snowfield
The fourth bell-bearing Walking Mausoleum is a bit of a gauntlet run. It is found in the Consecrated Snowfield, very close to the Apostate Derelict. This Walking Mausoleum launches a steady barrage of magical artillery, which will only end once it is brought to kneel. Your best bet is to ride Torrent right up to the Apostate Derelict; there's a site of Grace inside, which will make this Mausoleum a bit more straightforward to deal with if you die. Once you're close, smash the skulls and bring the Mausoleum down.
Walking Mausoleum 5: Deeproot Depths
The final bell-bearing Walking Mausoleum can be found in the Deeproot Depths. It's found fairly close to the end of the area, stomping around at the back of a small waterfall. If you've already explored the Deeproot Depths, head to the Nameless Eternal City Site of Grace. Hop down into the waterfall with the small fallen tree; the Walking Mausoleum is located there. If you've arrived at the boss area before finding it, face the arena, then look down to your left. You should be able to see it.
Walking Mausoleum locations – without bells
The last two Walking Mausoleums don't have bells, meaning they can only duplicate non-Shardbearer Remembrances. They're also very close to each other, which is handy for duplicating a couple of Remembrances in quick succession. Here are the last two Walking Mausoleum locations:
Walking Mausoleum 6 & 7: Liurnia of the Lakes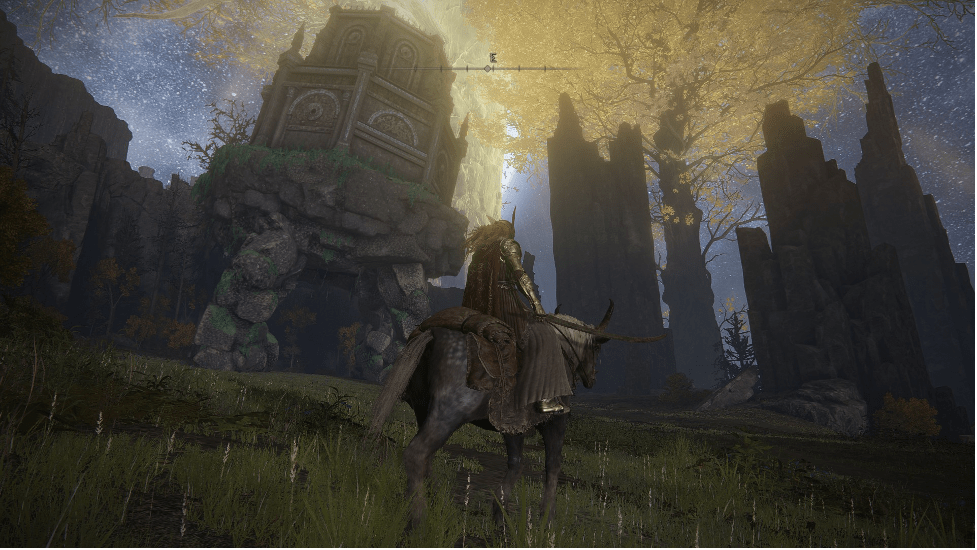 Both Walking Mausoleums without bells are located in Liurnia of the Lakes, close to the Mausoleum Compound Site of Grace found near the Uld Palace Ruins. One Walking Mausoleum can be found just south of the Grace, calling the shallow pond it's home. If you've already reached the Mausoleum Compound, you've probably already passed this one. The second Mausoleum can be found just north of Grace, up a slight hill. Both Walking Mausoleums only need you to destroy the skulls on their legs, so they're easy to bring down. Once you've brought both to kneel, you'll have found all seven Walking Mausoleum locations in Elden Ring.